GLOWNIQUE
AURA Professional Makeup Brush Set | GLOWNIQUE
Regular price
¥729.00 CNY
¥729.00 CNY
Regular price
Sale price
Liquid error (snippets/price line 114): divided by 0%
Sold out
Express Courier Shipping (Estimated Delivery)
2-4 Business Days (United States Only)
Share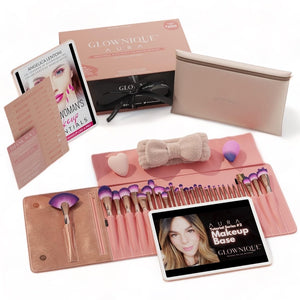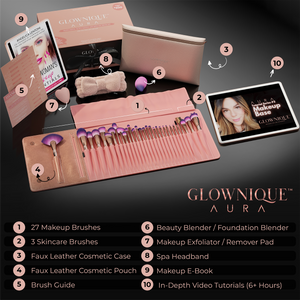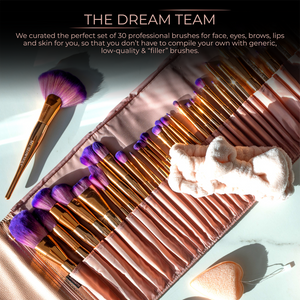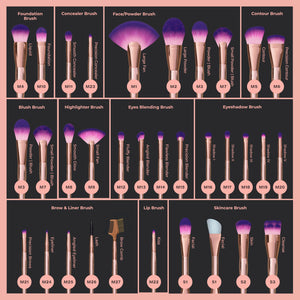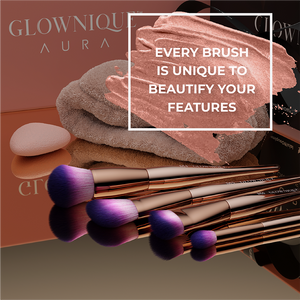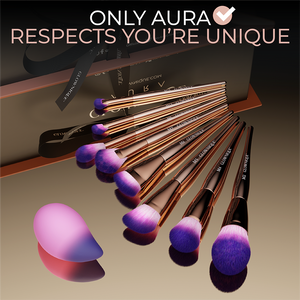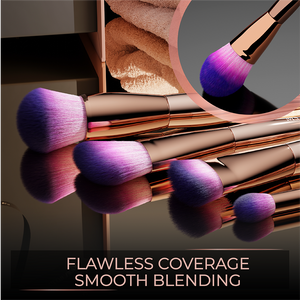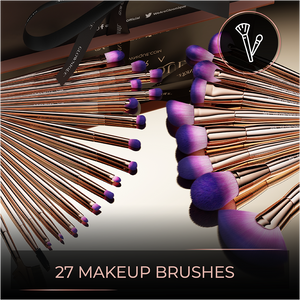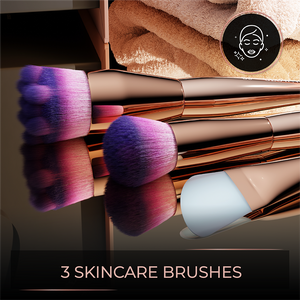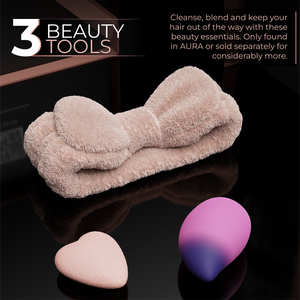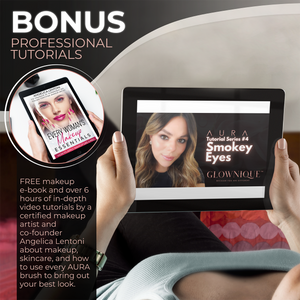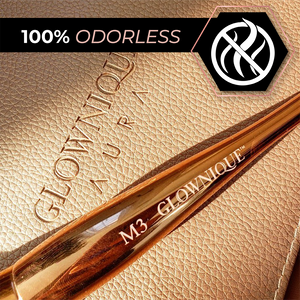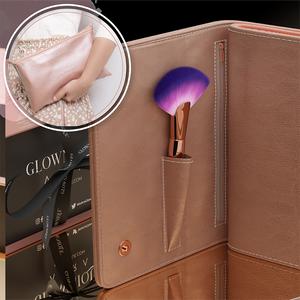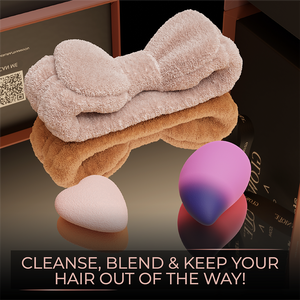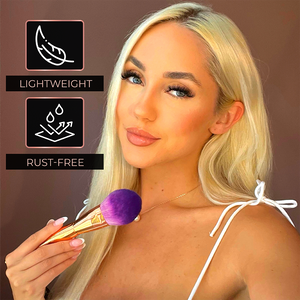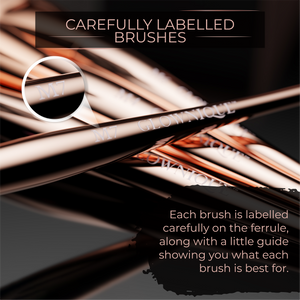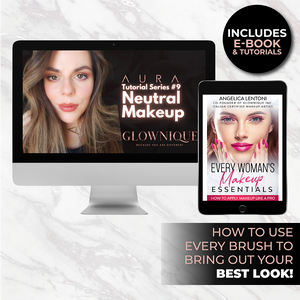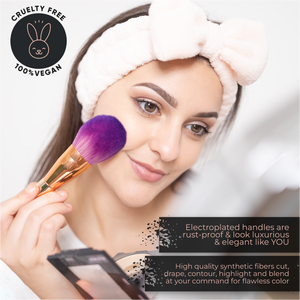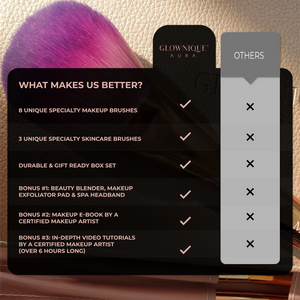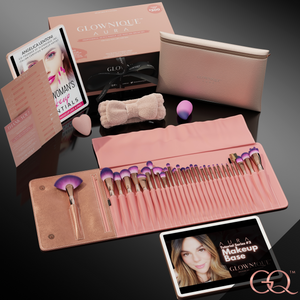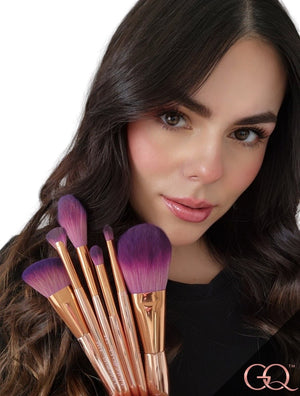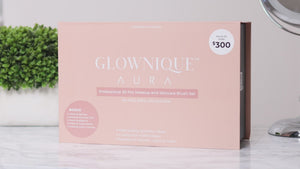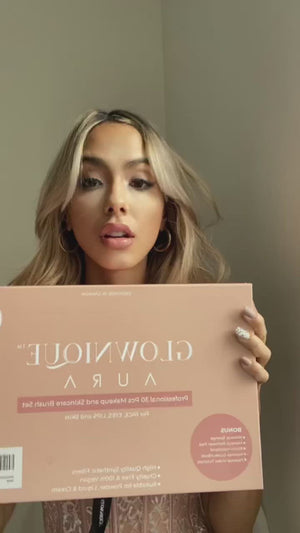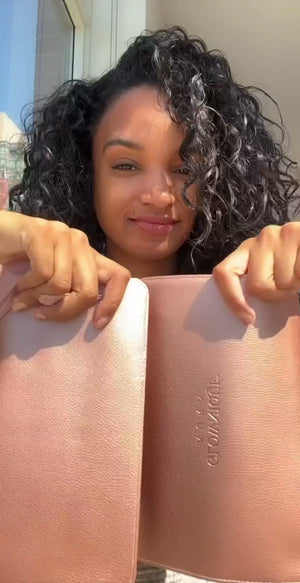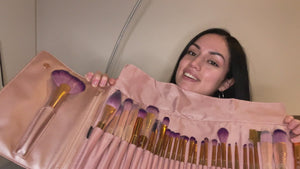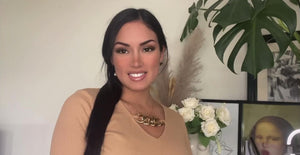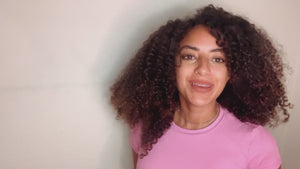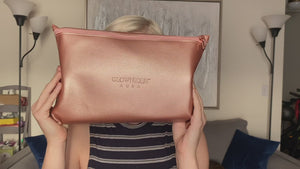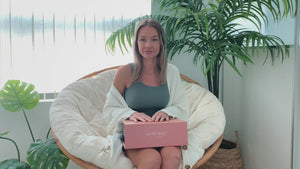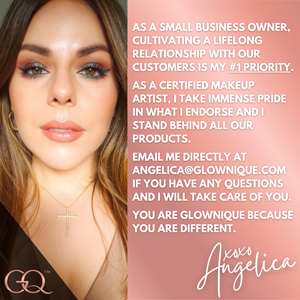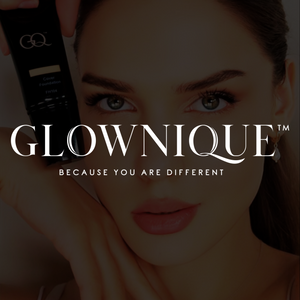 Introducing GLOWNIQUE AURA: The ultimate makeup and skincare brush set that has beauty enthusiasts buzzing with excitement!

 

Say goodbye to settling for generic kits or spending hours searching for individual brushes to complete your collection. With GLOWNIQUE AURA, you can now have it all in one comprehensive set.


  

Ultimate Brush Collection for Makeup and Skincare
Featuring a curated selection of 27 makeup brushes and 3 skincare brushes, GLOWNIQUE AURA is a dream come true for any beauty-babe. The 14 brushes for eyes and brows, along with the 13 brushes for face and lips, offer endless possibilities to create stunning makeup looks. From precise eyeshadow application to flawless foundation blending, contouring, and highlighting, these brushes have got you covered.


Premium Quality and Vegan-Friendly
Crafted with the highest quality synthetic fibers, the brushes in GLOWNIQUE AURA are not only incredibly soft and gentle on the skin, but they are also 100% vegan and cruelty-free. You can confidently achieve professional results while staying true to your values.


 

Specialty Brushes
GLOWNIQUE AURA goes above and beyond by including eight unique brushes that you won't find in any other cosmetics brush set. These innovative brushes are designed to enhance your beauty routine and help you achieve flawless application every time. Plus, the set also includes three brushes specifically tailored for applying serums, oils, and other skincare products, ensuring your self-care journey is complete.


 

BONUS, BONUS and More BONUS!
To make your GLOWNIQUE AURA experience even more exceptional, the set comes with a range of accessories. The faux leather case and pouch keep your brushes organized and protected, while the brush guide helps you identify the perfect brush for every step of your makeup routine. Additionally, you'll receive a plush headband to keep your hair away from your face and a makeup sponge and remover pad for seamless application and effortless removal.


 

Makeup E-Book
As a special bonus, you'll receive an e-book titled "Every Woman's Makeup Essentials," written by none other than Angelica Lentoni herself, the co-founder of GLOWNIQUE and an Italian makeup artist. This comprehensive guide will provide you with expert tips, tricks, and techniques to elevate your makeup skills to new heights.


 

Professional Tutorials
GLOWNIQUE AURA also grants you exclusive access to over six hours of in-depth tutorial videos by Angelica Lentoni. With 13 videos in total, you'll learn insider secrets and gain invaluable knowledge directly from a professional makeup artist. It's like having your own personal beauty guru right at your fingertips.



Join the GLOWNIQUE Beauty Movement
GLOWNIQUE is more than just cosmetics; it's a community that celebrates individuality, self-expression, and the transformative power of beauty. By owning GLOWNIQUE AURA, you become a part of this empowering movement. Embrace your unique style, express your self-care journey, and radiate a luminous aura that captivates and mesmerizes.

 

Experience the AURA of Radiance Today
Don't miss the opportunity to own GLOWNIQUE AURA. Elevate your beauty, express your self-care journey, and embrace a luminous aura that captivates and mesmerizes. Experience the aura of radiance today and let your true beauty shine through. BECAUSE YOU ARE DIFFERENT.

 

Watch Angelica's video tutorial on this product HERE.

  

Product Details

💄 [27 Makeup Brushes] 14 Brushes for Eyes and Brows & 13 Brushes for Face and Lips
💄 [3 Skincare Brushes] For Facial, Application & Cleanse
💄 High Quality Synthetic Fibers, 100% Vegan & Aluminum Electroplated Handles
💄 [Accessories] Faux Leather Case, Faux Leather Pouch & Brush Guide
💄 [More Tools] Makeup Sponge, Makeup Remover Pad & Plush Headband
💄 [E-Book] "Every Woman's Makeup Essentials" Written by Angelica Herself!
💄 [Influencer Tutorials] Over 6 Hours of In-Depth Tutorials by Angelica Herself! (13 Videos in Total)

 

30 Brushes In Total, Including

Powder Foundation Brush, Eyeshadow Brush Set, Eyeliner brush, Concealer Brush and Blush Brush, Contour Brush, Blending Brush, Highlighter Brush, Bronzer Brush, Foundation Makeup Brushes, Eye Brushes, Liquid Foundation Brush, Setting Powder Brush, Eyebrow Liner, Flat Foundation Brush, Eye Liner Brush, Fan Blush Brushes for Makeup and Large Powder Brush. 

Plus EIGHT Unique Brushes Never Seen In a Cosmetics Brush Set Before, and THREE brushes for applying serums, oils, facial scrub brush and other beauty products.



For more product details and videos, check out our dedicated GLOWNIQUE AURA page HERE.




💄 To ensure your ultimate satisfaction, we are pleased to offer a 14-days return policy no questions asked.
💄 To be eligible for a return, our product(s) must be undamaged, unused, and in the same condition in which it arrived.

💄 Please note that you must be responsible for the return shipping cost.
💄 You can find additional information about our Return Policy HERE.

Do you have any questions about this product, shipping/returns or placing an order? Click HERE and we will be happy to assist you.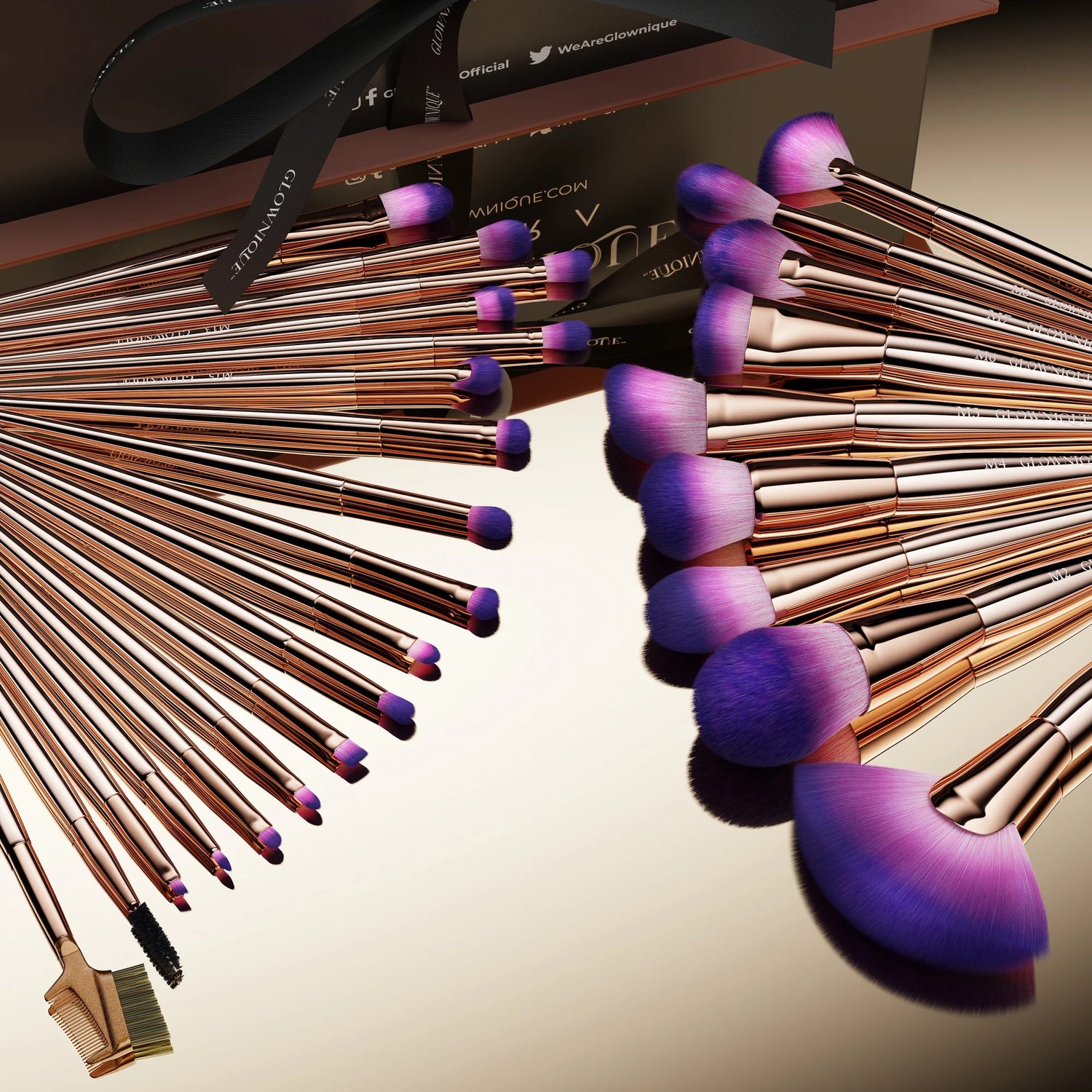 27 Make Up Brushes
Cut, drape, contour, highlight and blend at your command for flawless color. No-shed, no-streak bristles let you create an airbrushed GLOW with no filter.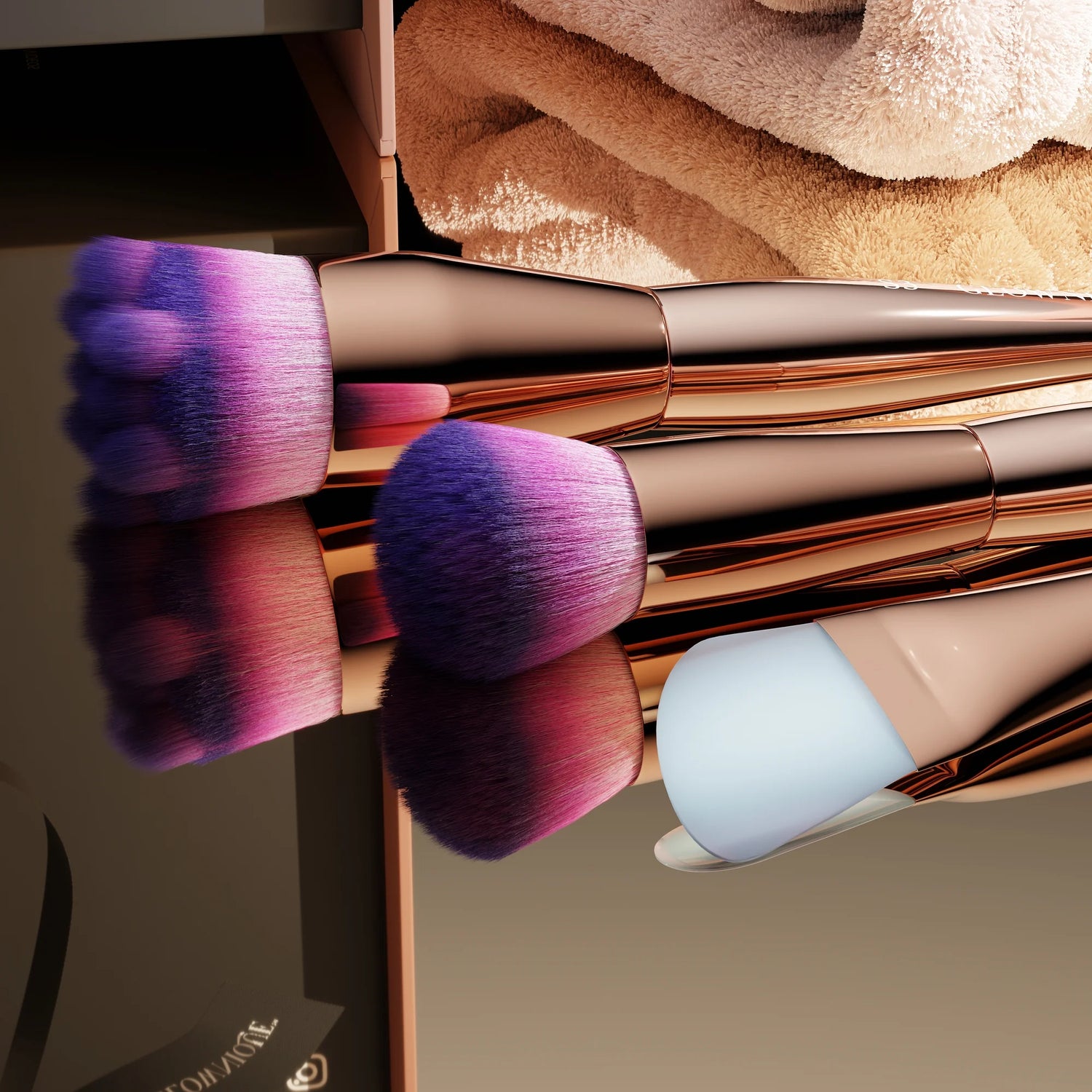 3 Skincare Brushes
Never seen before in makeup brush sets, but oh-so essential for priming our canvas. Technically, it's 4 brushes because one is double-sided!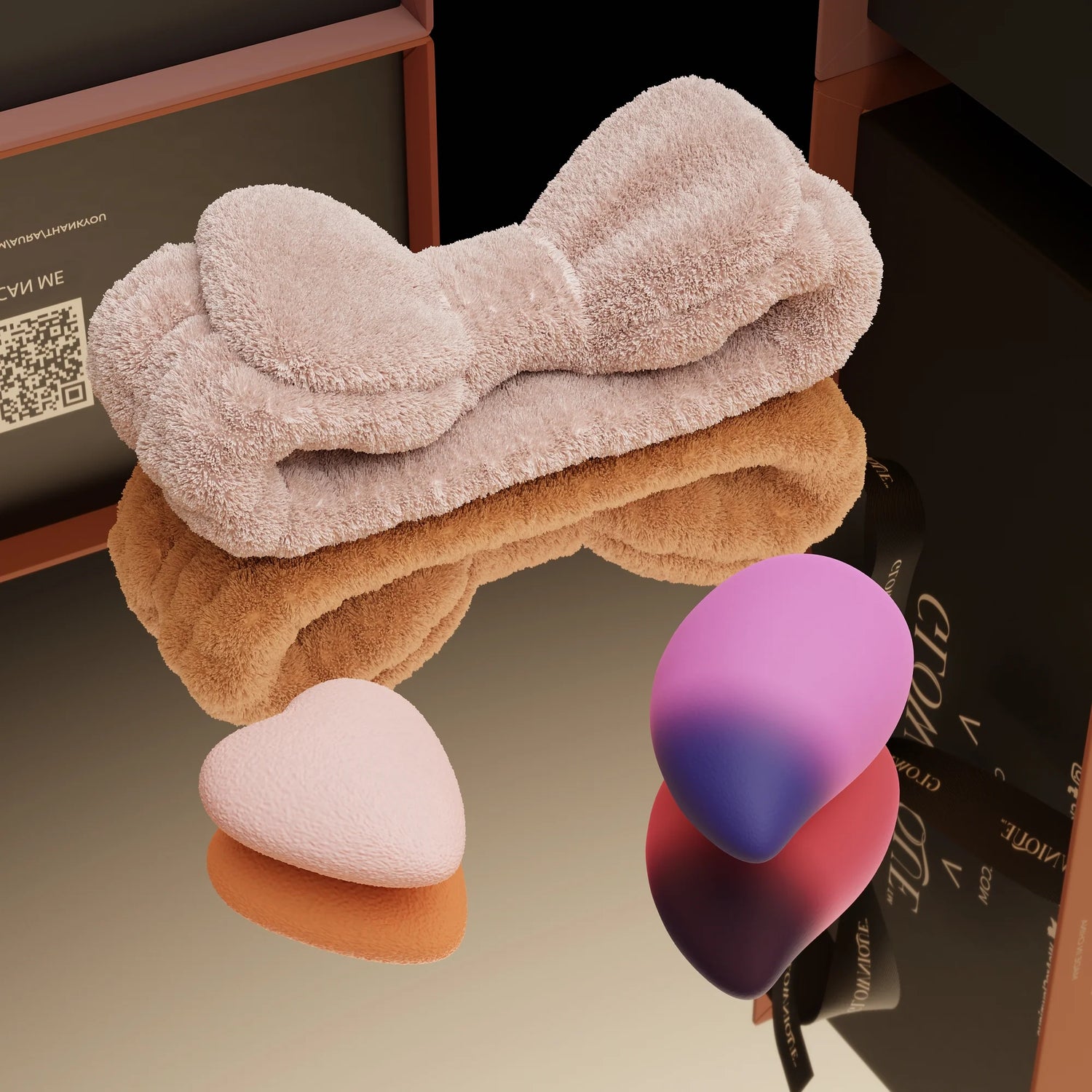 3 Beauty Tools
Cleanse, blend and keep your hair out of the way with these beauty essentials. Only found in AURA or sold separately for considerably more.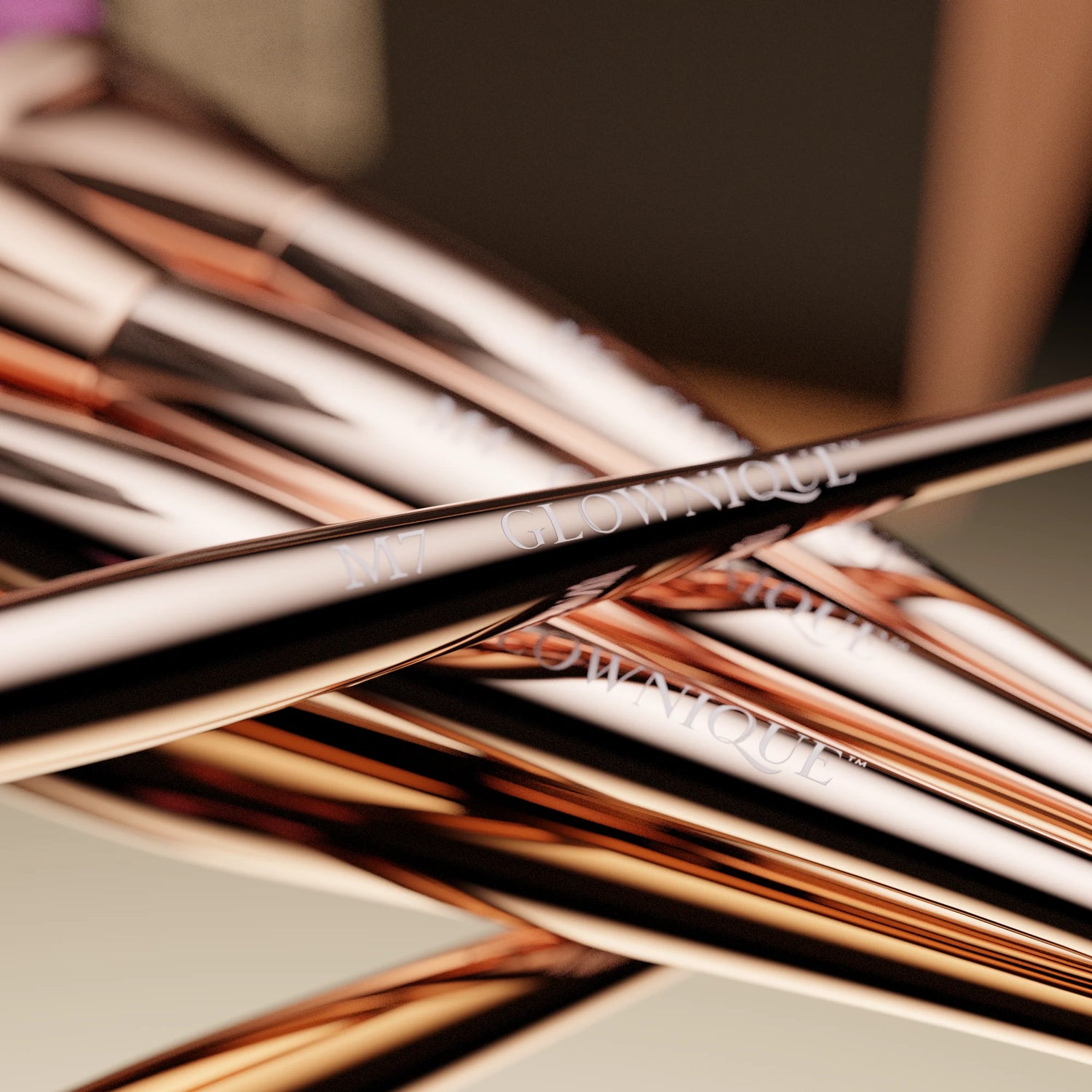 Carefully Labelled Brushes
It's the little things that count. Like labeling each brush carefully on the ferrule, along with a little guide showing you what each brush is best for. And, unlike some brush sets that smell funky, we took care of that too – yours will arrive 100% odorless.
4 Reasons Why Loving AURA is Easy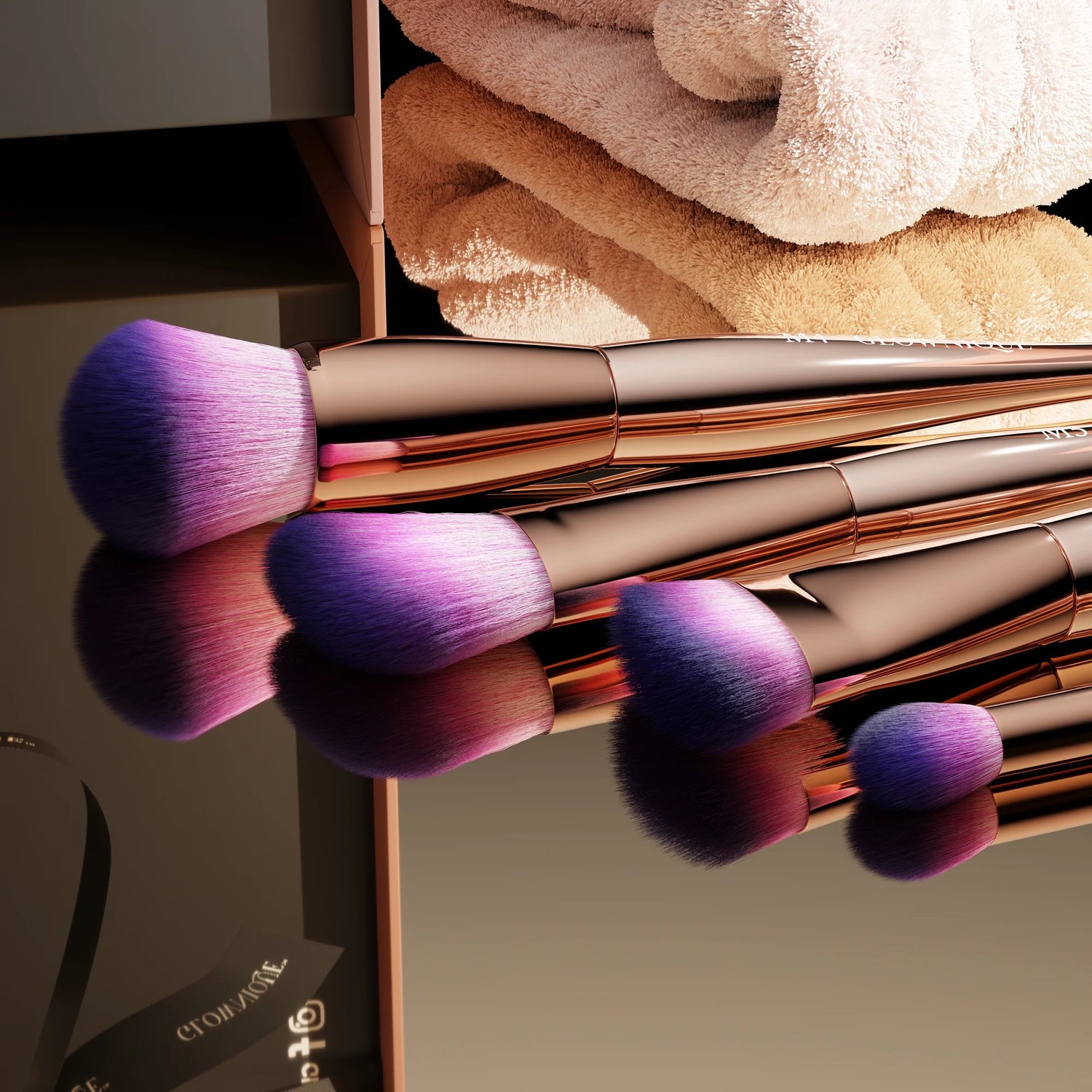 Soft Expert Brushes
Our bristle technology means no shedding and no streaks! Just flawless coverage of powder, liquid and cream. From precision lines to smooth blending, each bristle picks up color and deposits it neatly – saving you on product too.
Unique Brushes!
AURA is packed with tools that are often found individually, or in the kits of top makeup artists – like our M2, M4, M5, M6, M7, M13, and M15 brushes. And the M8 is an expensive superstar, never before seen as part of a set! Some brush sets pretend that all faces are the same but only AURA respects you're UNIQUE.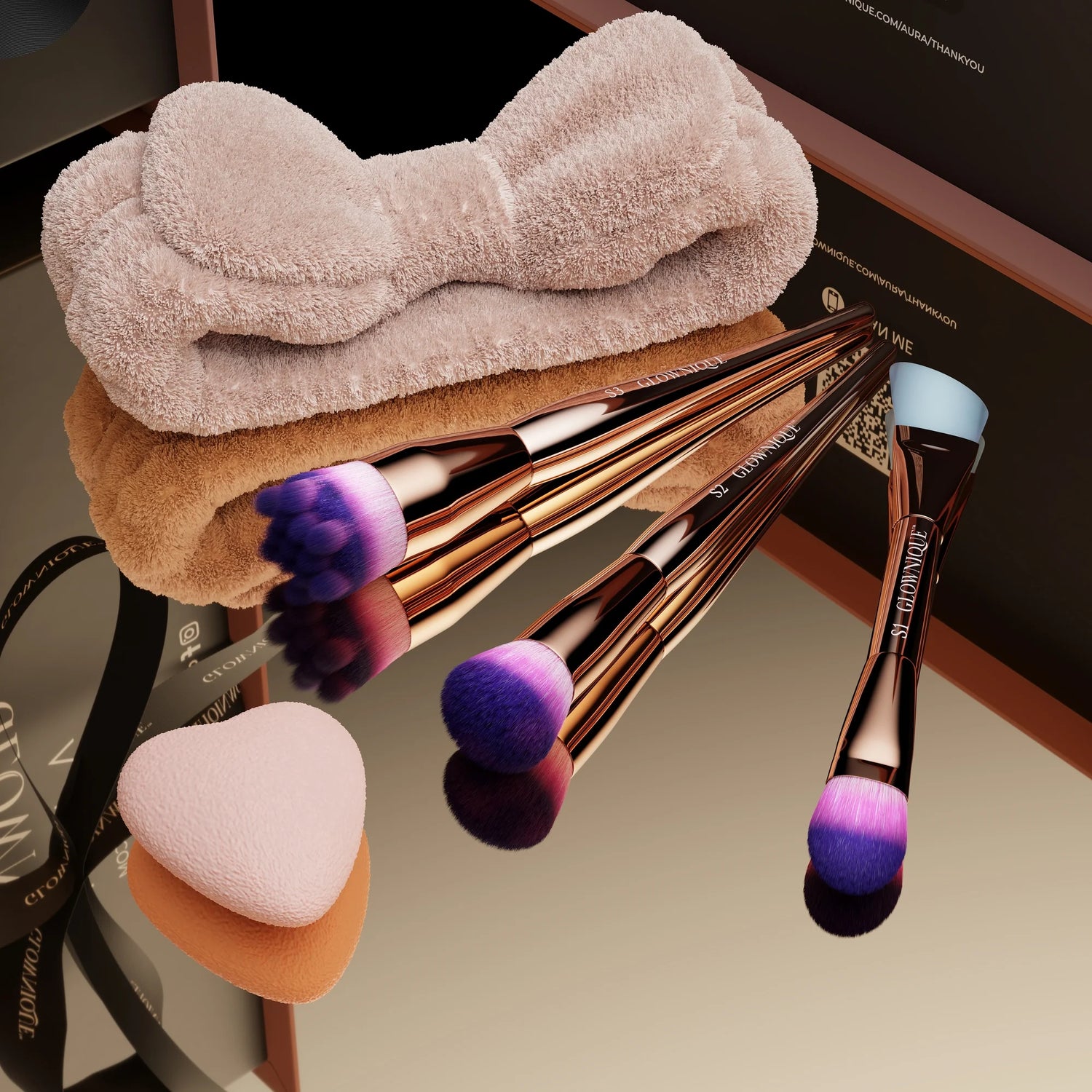 Skincare Brushes!
If you're going to use a professional set of brushes for makeup, why wouldn't you match that with the same quality of skincare brush to prep your skin? Other brush sets focus only on makeup and leave you to find top quality skincare brushes elsewhere. But we included them for you, because perfect makeup begins with perfect skin.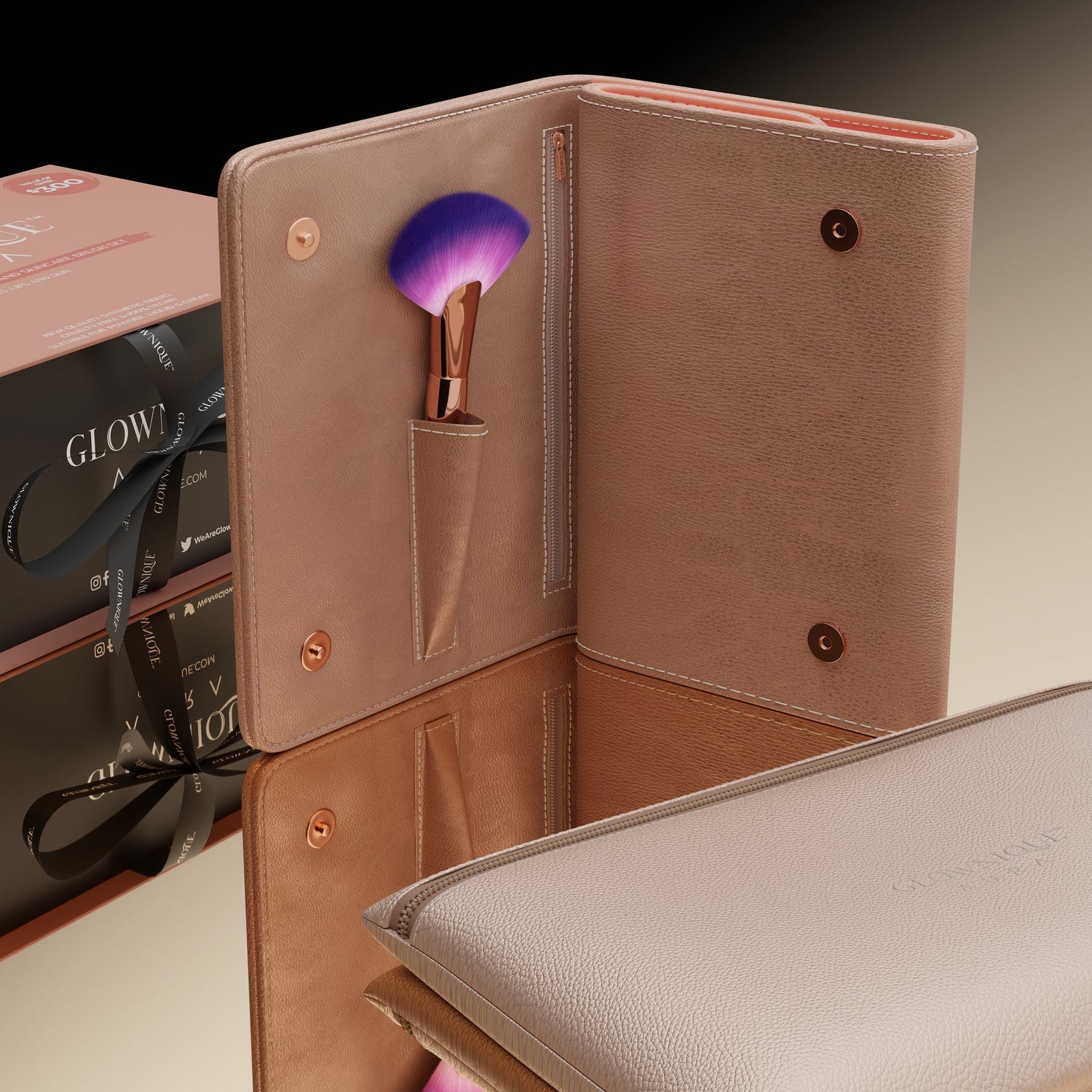 Brush Case and Pouch
Our stylish faux leather case and pouch keep your brushes and tools clean and tidy. Because professional tools do NOT belong at the bottom of any old bag or stuck in a dirty jar.
Here's What Else You Will Love About AURA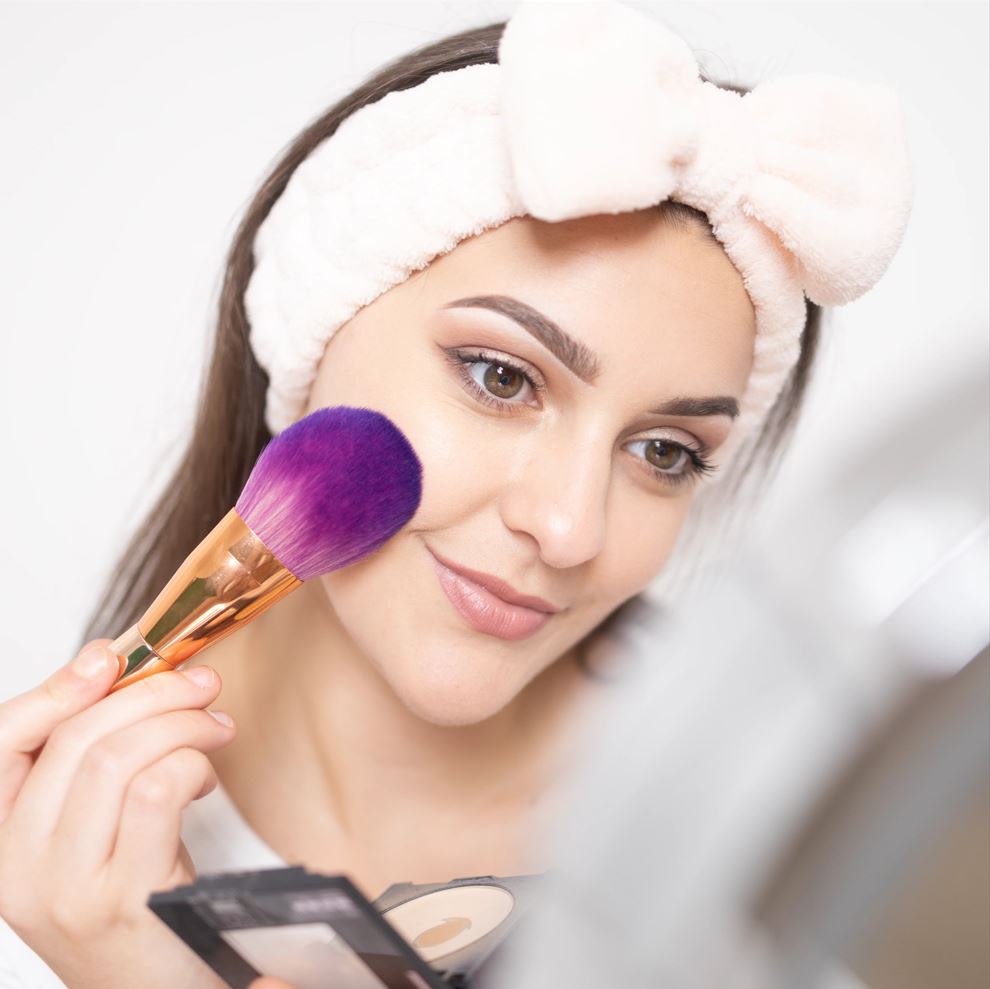 Comfortable to Hold
Notice the shape and top-weight of the handle. It's lightweight but with the right heft and hand feel to stop your brush flailing around to places it shouldn't go. Handles are made from electroplated aluminum which is light, rust-proof, and looks luxurious and elegant like YOU.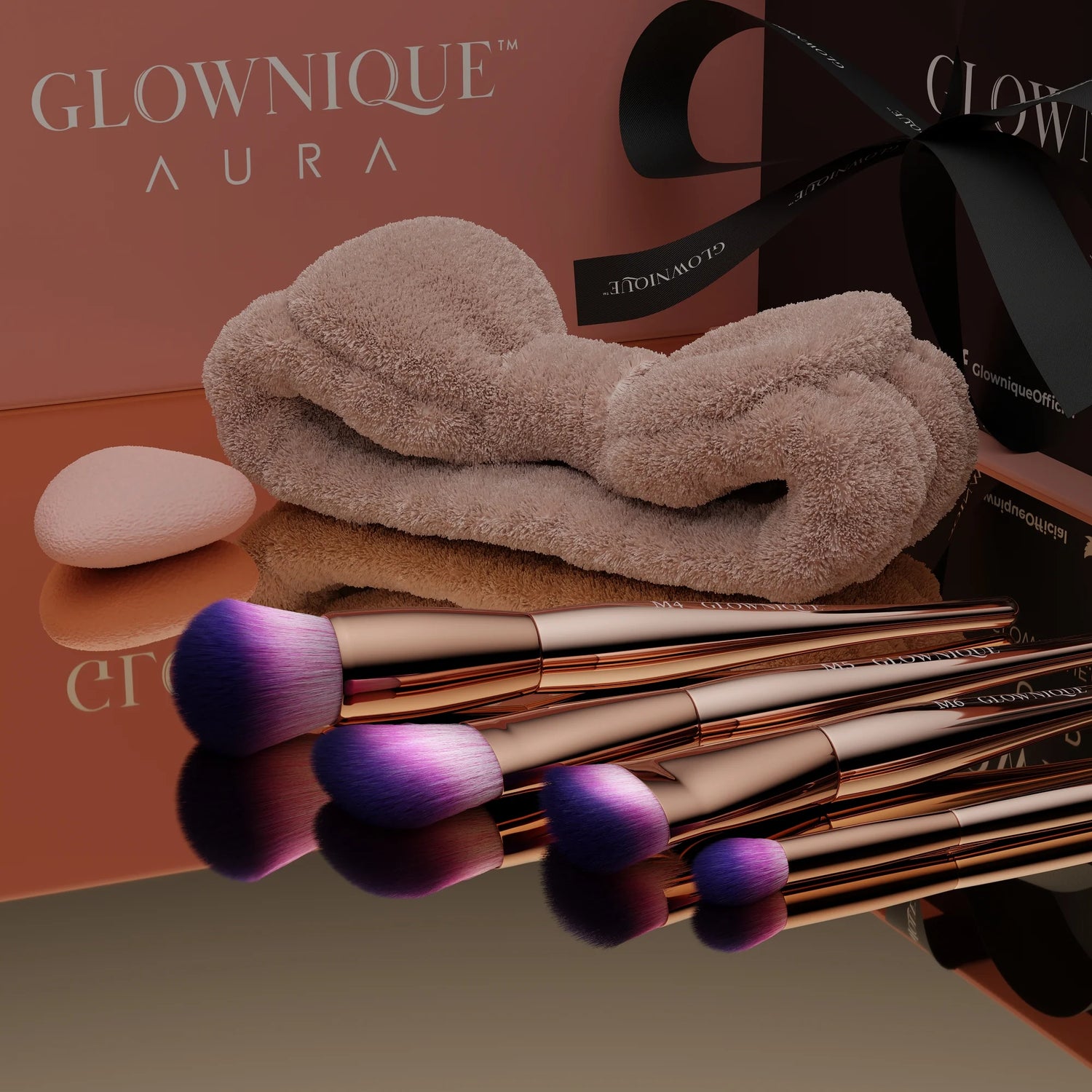 No Dupes or Fillers
While we DO have 5 eyeshadow brushes, none of them are the same. We also have 3 custom-designed powder, 2 contour, 2 foundation, 2 concealer, 2 eyeliner, and 2 fan brushes. Each brush is nuanced to accommodate your look and your facial contours. While others have just blenders we include fluffy, angled, flawless, and precision blenders!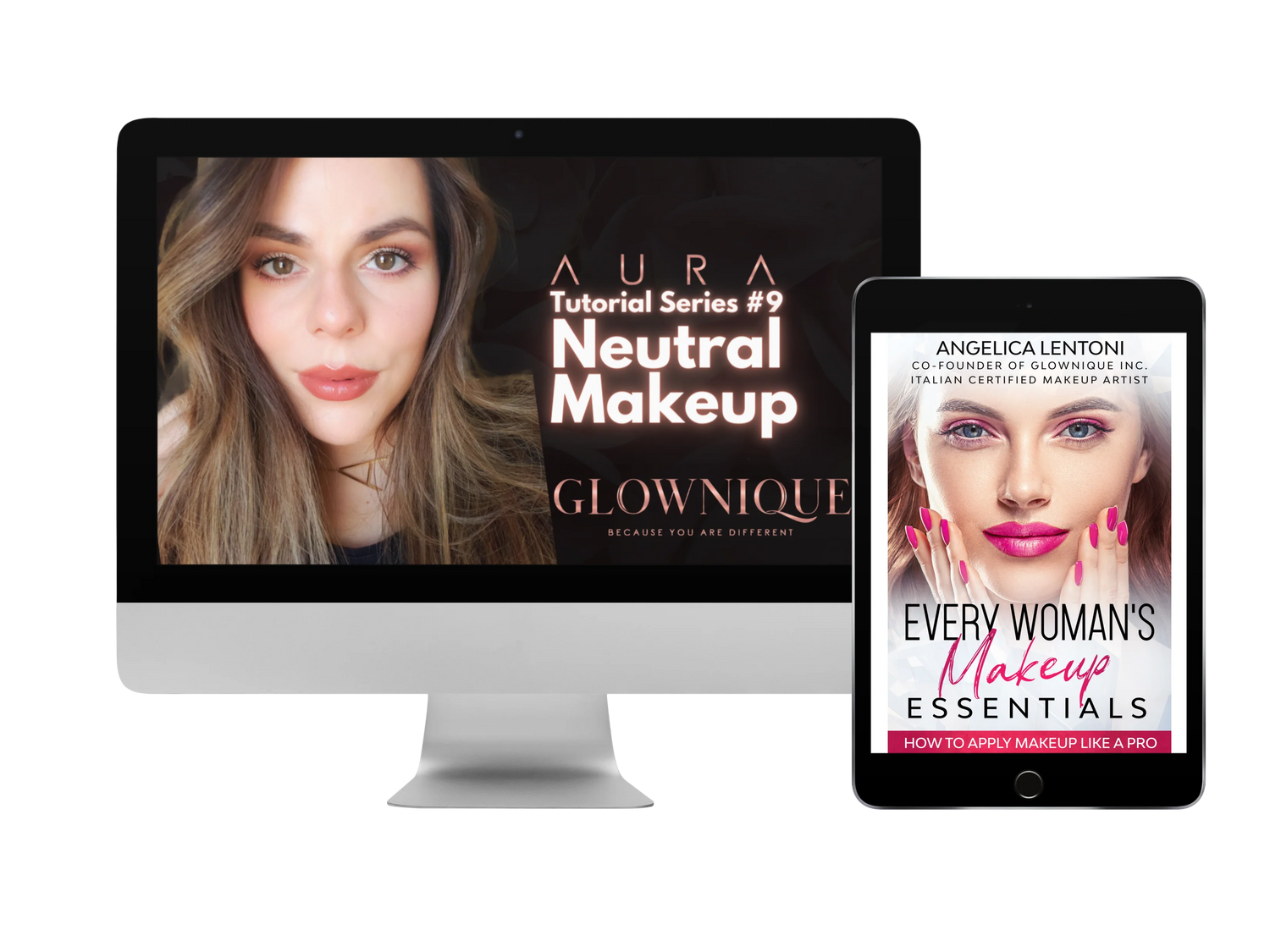 Professional Tutorials!
Sure, you could spend hours on social media (don't worry, we do too), but how many influencers show you EVERY. SINGLE. BRUSH? That's right, they don't! With AURA, we take you to the next level of makeup application with FREE e-book and over 6 hours of in-depth video tutorials by Angelica herself about makeup, skincare, and how to use every brush to bring out your best look. 
Choosing a selection results in a full page refresh.