GLOWNIQUE
Rose Quartz Roller | GLOWNIQUE
Regular price
₩33,000 KRW
₩33,000 KRW
Regular price
Sale price
Liquid error (snippets/price line 114): divided by 0%
Sold out
Express Courier Shipping (Estimated Delivery)
Share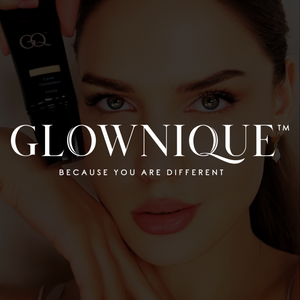 Introducing GLOWNIQUE Rose Quartz Roller - your ticket to a revitalized, radiant complexion and a beauty routine that's as luxurious as it is effective. In a world where self-care and skincare are essential, this exquisite beauty tool is your secret weapon for achieving a soothing, spa-like experience that enhances your natural beauty.

Harness the Power of Rose Quartz
Rose Quartz has been cherished for centuries for its beauty and healing properties. Known as the "love stone," it's associated with promoting self-love, relaxation, and harmony. GLOWNIQUE Rose Quartz Roller is crafted from 100% natural Rose Quartz stone, allowing you to infuse your skincare routine with the positive energy of Rose Quartz.

The Art of Facial Massage
Facial massage is an age-old beauty secret that promotes circulation, lymphatic drainage, and relaxation. GLOWNIQUE Rose Quartz Roller is designed to make facial massage an integral part of your beauty ritual. As you gently roll the cool, smooth gemstone over your skin, you'll stimulate blood flow, reduce puffiness, and soothe tension, all while enhancing the absorption of your skincare products.

Enhance Your Skincare Routine
Pair GLOWNIQUE Rose Quartz Roller with your favorite serums, oils, or moisturizers to maximize their benefits. As you roll the gemstone over your face, it helps the products penetrate deeper into your skin, delivering nourishment where it's needed most. Say goodbye to wasted product and hello to a radiant, hydrated complexion.

Soothing and Relaxing
The cool touch of Rose Quartz against your skin is incredibly soothing. Use GLOWNIQUE Rose Quartz Roller to unwind after a long day, reduce stress, and promote a sense of calm. The act of massaging your face with this beautiful tool is not only beneficial for your skin but also for your overall well-being.

Reduces Puffiness and Tension
If you wake up with puffy eyes or facial tension, GLOWNIQUE Rose Quartz Roller can be your go-to solution. Gently roll it over your under-eye area to reduce morning puffiness, or use it on your temples and jawline to relieve tension and promote relaxation.

Dual-Ended for Versatility
GLOWNIQUE Rose Quartz Roller features two ends - a larger roller for broad areas of the face like the cheeks and forehead, and a smaller roller for more delicate areas like the under-eye and nose. This versatility ensures that you can address all your facial massage needs with ease.

Enhances Natural Beauty
GLOWNIQUE Rose Quartz Roller is not just a beauty tool; it's an invitation to embrace self-care and self-love. Taking the time to pamper yourself with this exquisite gemstone roller allows you to connect with your inner beauty and enhance your outer radiance.

Cruelty-Free and Ethical Beauty
At GLOWNIQUE, we believe in responsible and ethical beauty. GLOWNIQUE Rose Quartz Roller is a cruelty-free beauty tool, and the gemstone itself is sourced responsibly, reflecting our commitment to providing guilt-free cosmetics.

Join the GLOWNIQUE Beauty Movement
GLOWNIQUE is more than just cosmetics; it's a community that celebrates self-care, self-love, and the transformative power of beauty. GLOWNIQUE Rose Quartz Roller invites you to be a part of this empowering movement and express your unique beauty.

Don't miss the opportunity to own GLOWNIQUE Rose Quartz Roller. Elevate your beauty routine, express your self-care journey, and embrace the beauty of Rose Quartz. BECAUSE YOU ARE DIFFERENT.

 

Benefits

💄 Rose quartz is famously known to remain cool to the touch to reduce skin puffiness
💄 Stimulates lymphatic drainage to eliminate toxins
💄 Promotes blood circulation to reduce fine lines
💄 Reduces acne and oily skin symptoms

 

Application

💄 Start in the middle of the face and roll outward towards the cheeks
💄 Start from the eyebrows and roll upward across the forehead
💄 Roll from under the lower lip down to the chin
💄 Rolling across the neck is optional

 

Ingredients

100% Natural Rose Quartz Stone, Zinc Alloy, Aluminum

💄 To ensure your ultimate satisfaction, we are pleased to offer a 14-days return policy no questions asked.
💄 To be eligible for a return, our product(s) must be undamaged, unused, and in the same condition in which it arrived.

💄 Please note that you must be responsible for the return shipping cost.
💄 You can find additional information about our Return Policy HERE.

Do you have any questions about this product, shipping/returns or placing an order? Click HERE and we will be happy to assist you.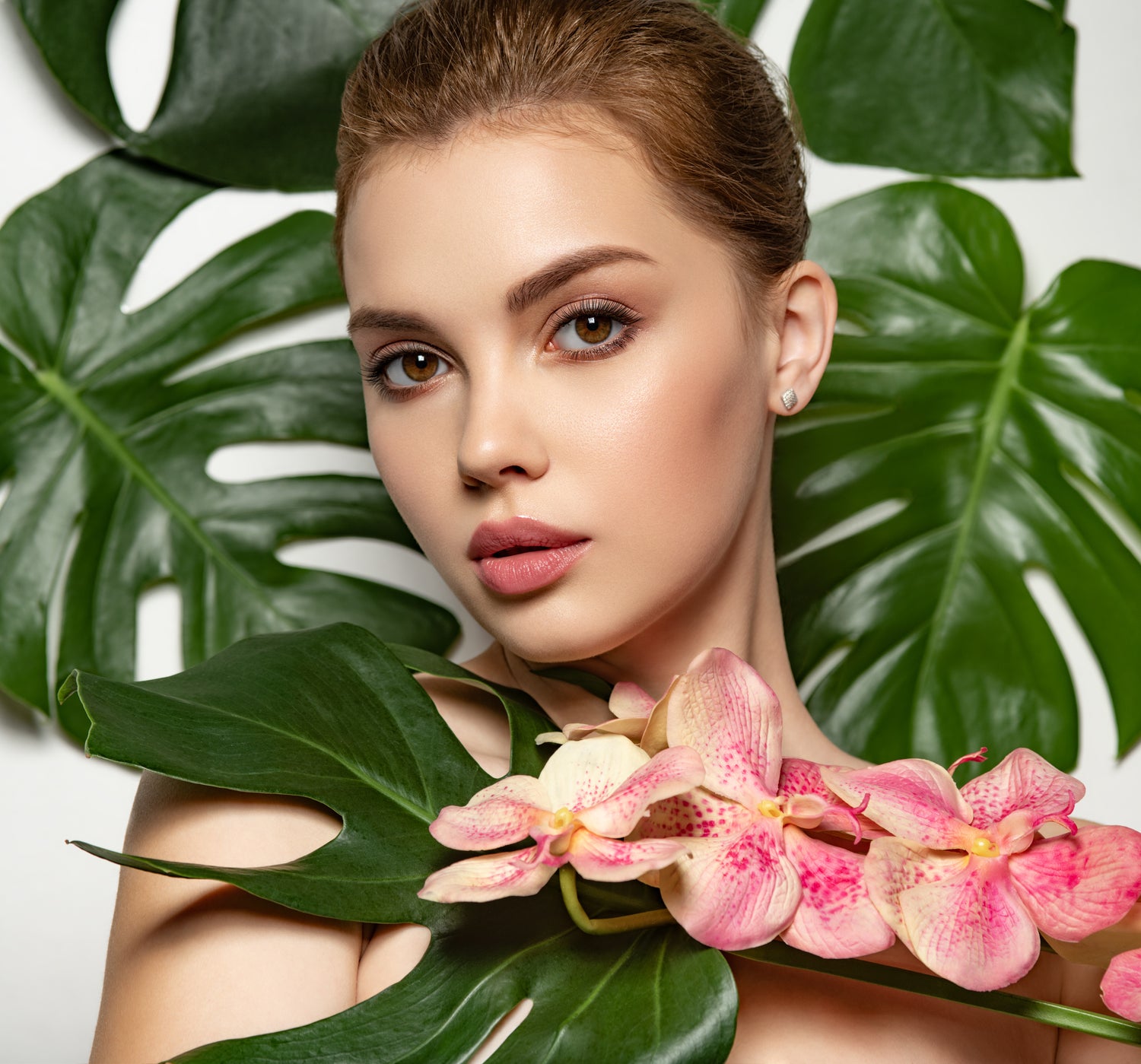 100% Vegan
For dynamic femmes that wish to spice up their beauty rituals with a vegan option, GLOWNIQUE is the answer!
Brighten your radiant skin and conceal any unwanted imperfections with our 100% vegan products that are made to GLOW your UNIQUE look. GLOWNIQUE's makeup and skincare line boast vegan formulas that respect nature while giving that extra GLOW to your face. 
The only products that don't have a spot on the vegan list are our lip pencils, automatic eyebrow pencils, and eyebrow palettes, as they contain beeswax.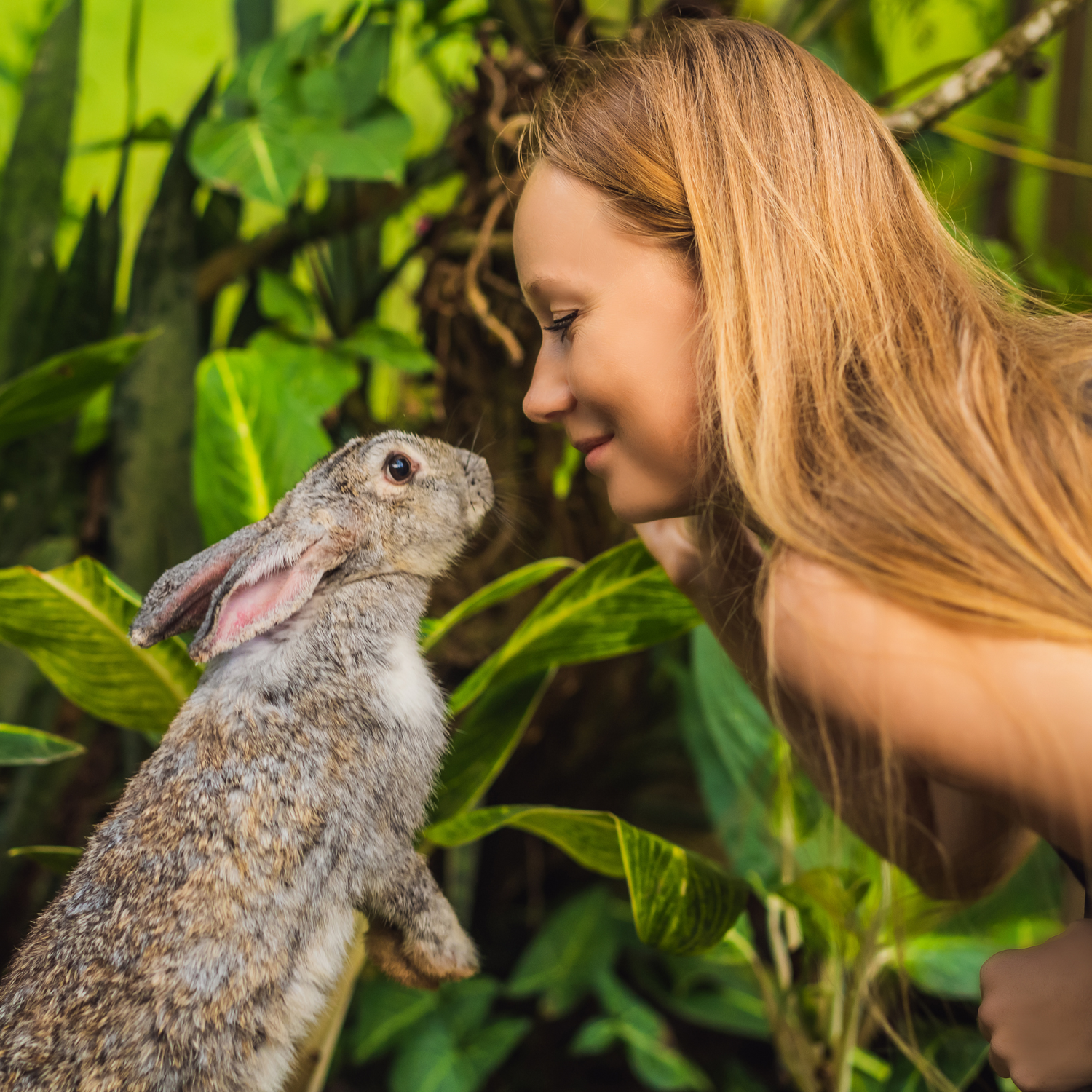 100% Cruelty Free
Want to rock iconic looks without causing any damage to animals and nature? 
You are not alone!
GLOWNIQUE is all about authentic beauty, premium skin pampering, and irresistible radiance. There's no place for harsh chemicals or animal harm in our products. Made to help you highlight your most beautiful features on any occasion, every makeup and skincare product carrying the GLOWNIQUE signature is 100% cruelty-free, gluten, and sulfate-free to offer a sustainable and conscious addition to your makeup and skincare routine.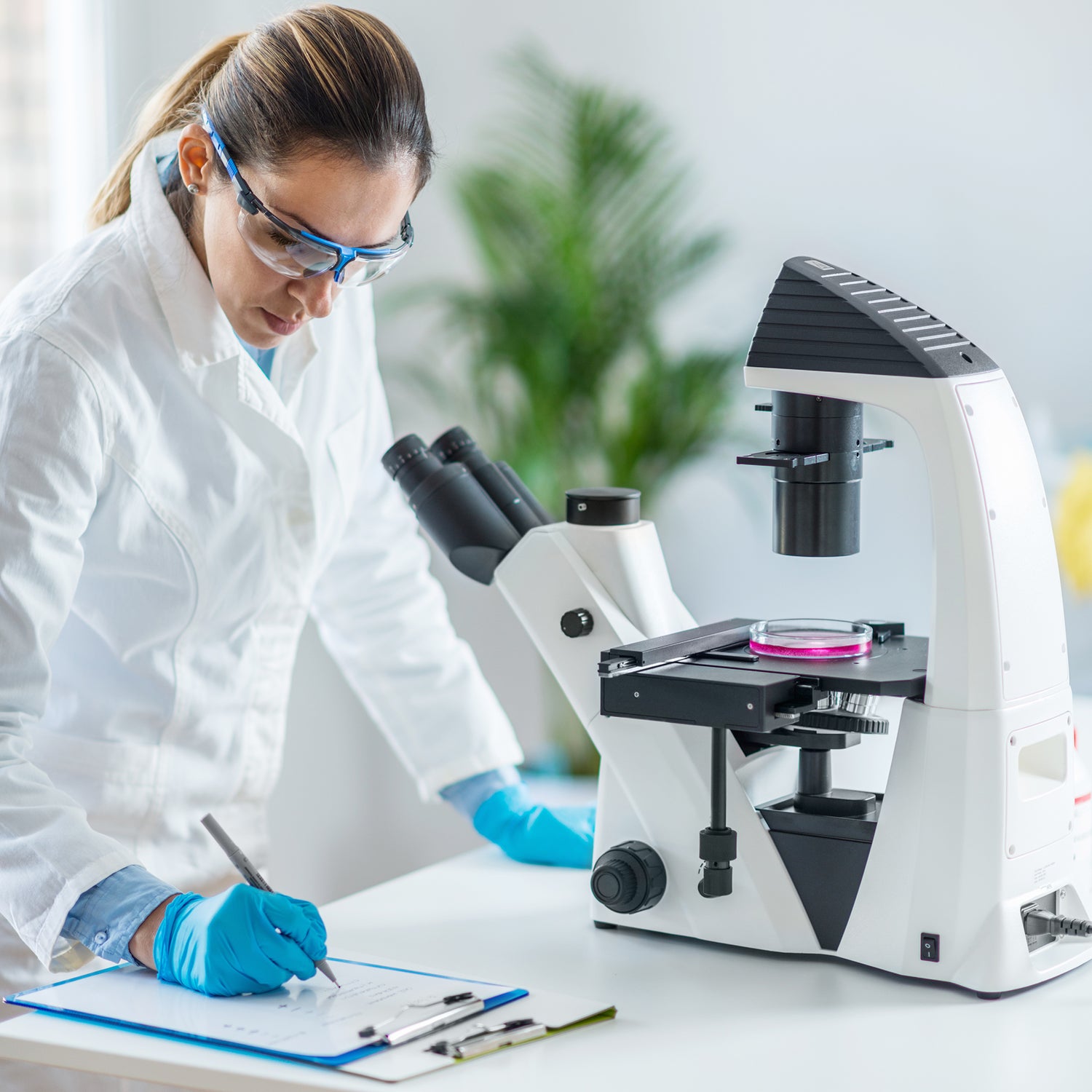 100% Safe
Unleash your inner GLOW with zero worries or second thoughts!
Your makeup kit deserves to be full of exceptional quality products that meet your beauty standards and are safe to use. In other words, it deserves to be full of GLOWNIQUE. 
All our makeup and skincare products are FDA-approved and compliant with Health Canada requirements. Plus, they meet all EU and UK regulations to give you peace of mind while you pamper your complexion and create jaw-dropping looks. 
100% Quality
We are here for every woman wishing to radiate her GLOW and live with confidence every minute of the day.
All our signature makeup and skincare products are proudly made in Canada and the USA to help you enhance this GLOW and embrace your UNIQUEness. We have joined forces with some of the best and most reputable manufacturers in the beauty industry to ensure that you get your hands on top-notch goods.
So when you add GLOWNIQUE to your beauty collection, you know you have invested in an exceptional brand that will make you look as stunning as you truly are.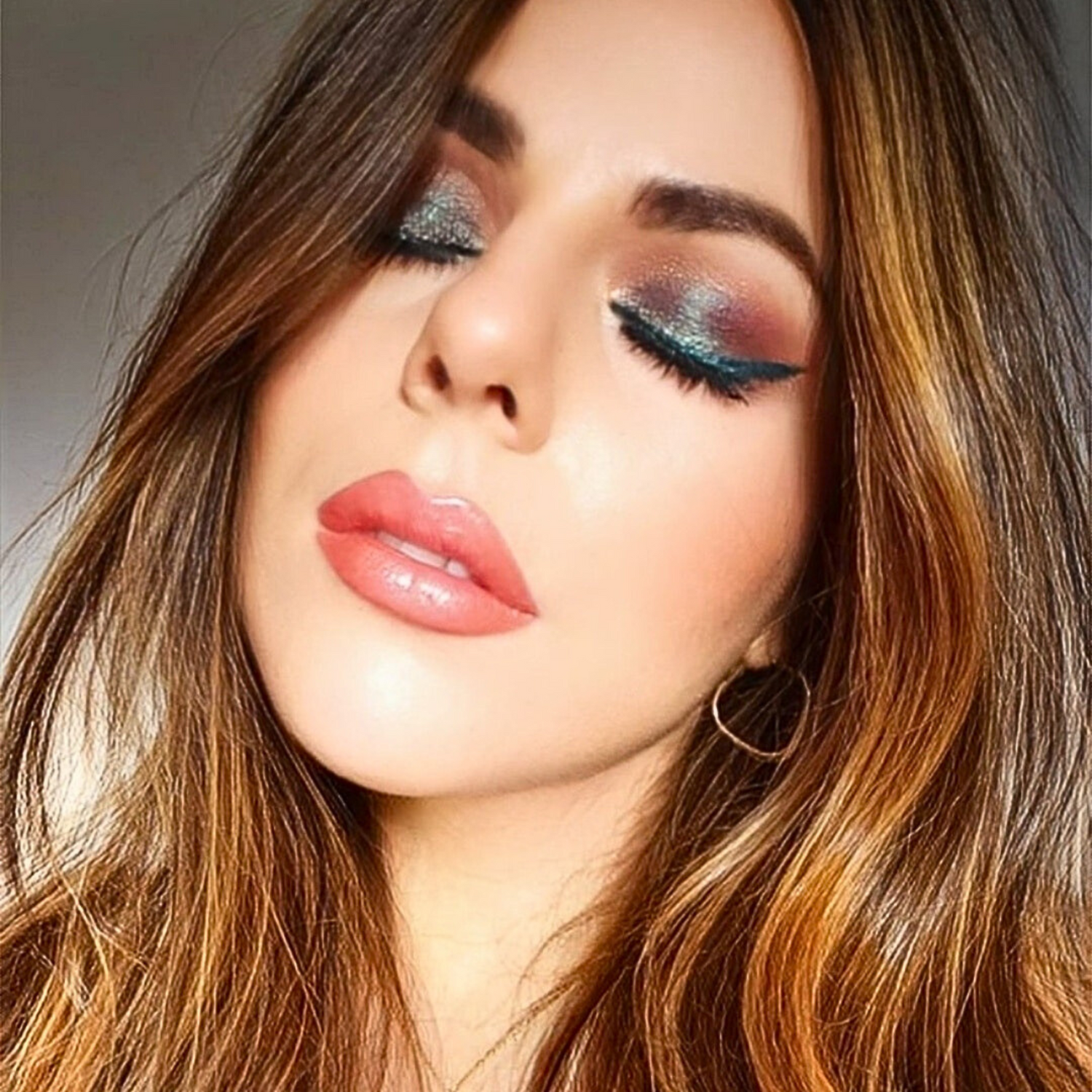 100% Certified
When your authentic GLOW radiates your UNIQUE beauty, the combination is GLOWNIQUE.
Personally curated and designed by our Co-Founder and Certified Makeup Artist, Angelica Lentoni, our product line comes to redefine your beauty rituals with its unmatched quality. Angelica has poured her expertise and knowledge into sourcing and creating products that serve your needs and exceed your expectations. Because when it comes to your skin, quality is not a bonus; it's a priority!
Level up your beauty game and treat yourself to a premium collection of certified goods that make you look and feel gorgeous. 
Choosing a selection results in a full page refresh.